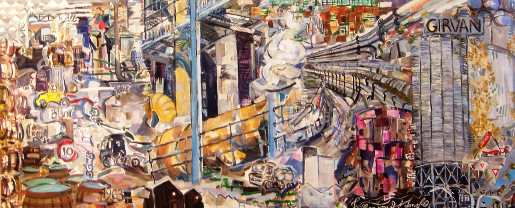 COMMISSIONS ...
a selection can be seen here, each one has been important
1991-94 Illustrations, Food & Beverage Department,
Hotel Castellana

Inter·Continental, Madrid
1991_Ilustracion_para_Gran_Reserva_web.jpg
Painting. Distillery Grants & Sons, Girvan, Aryshire, south-west Scotland
Postcard for tailor, Franziska Roggon, Stuttgart, Germany
Hotel Casa de Santiago, Albarracín, Teruel. Interior design, Paint effects, Logo and graphics, Accessory design: curtain rails, beds, cupboards, tables, coatstands and more, in wrought iron and wood
Painting. Bolsa de Madrid. Robert Fleming Spain
2005 Ilustration. Garden of the Ritz for Menu cover, Ritz Hotel Madrid
A selection of commissioned work: Paintings, murals, illustration, objects ...